What To Expect
It's our mission to ensure your trip to Aylmer Lake Lodge is one you'll always look back on with a smile.  Come and see what's happening and …
BEGIN YOUR ADVENTURE!
You are now officially above treeline in the NWT – entering a land that is covered only with small berry producing shrubs, grasses, moss, and lichen. Grey stones seem to cover the landscape with a Jurassic-feel.  But then your eyes focus again and you see the many colors of the tundra.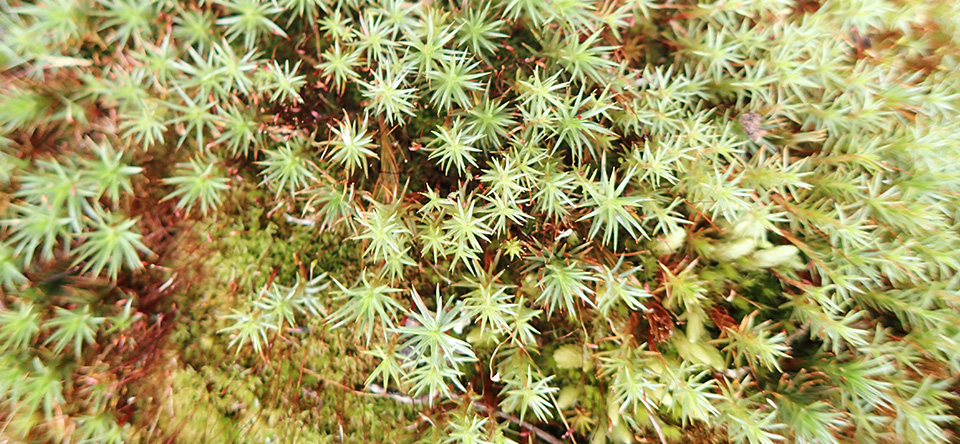 Arctic Moss
In a part of the world where plant life is scarce, Arctic Moss abounds. Owing to a shortage of nutrients, water and sunlight throughout the year, the arctic moss only grows for about six to eight weeks in the middle of the summer, and this makes it tenacious. It is also very neighborly, allowing other plants to live beside it.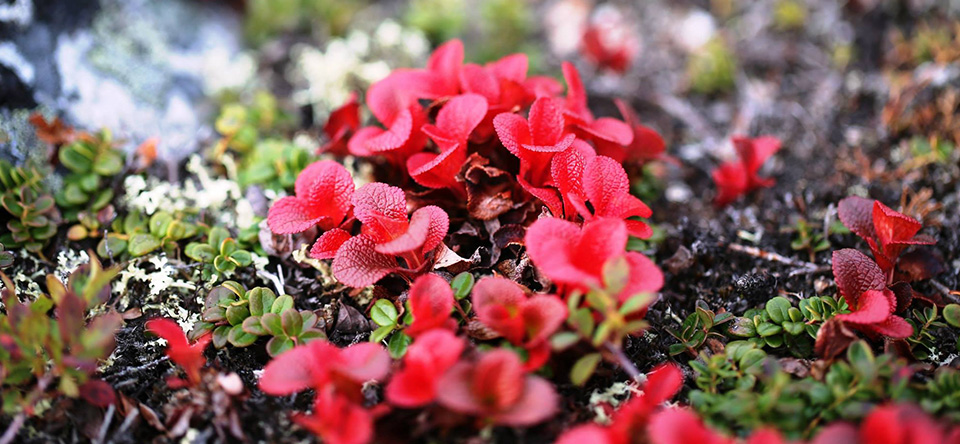 Bearberry
This low-profile evergreen bush has a thick bark covered by silky hairs. Hardy and tough, it is remarkably prolific even though the cold climate is punishing. Bearberry flowers between March and June, producing small berries that are welcomed by bears and caribou.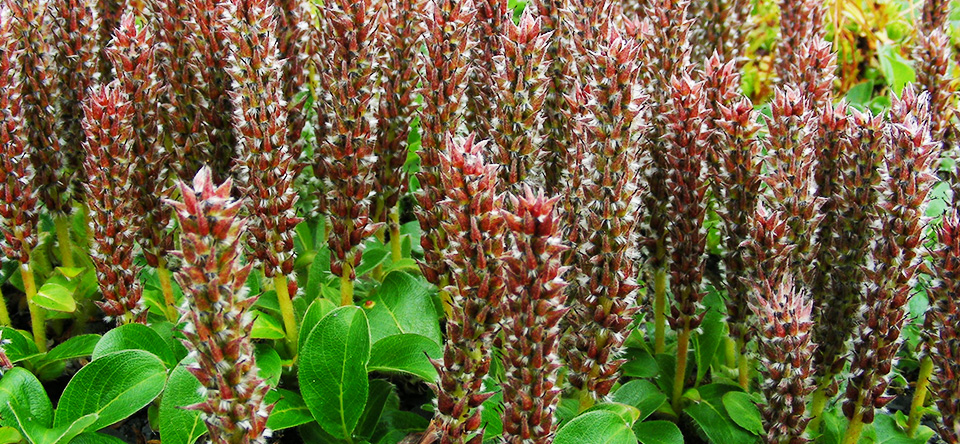 Arctic Willow
Arctic Willow is a resilient, small tree that grows with little soil on rock outcroppings. These willows grow close to the ground, rarely growing more than 6 – 8 inches in height. Their leaves are dark green on the bottom and lighter green on the top, and their flowers are unisex. There are no fruits on the plant, only seeds. There are no tap roots on this plant, only lateral roots, so that they can collect water underneath the permafrost.
While the tundra is also known as "barren land", it's teeming with activity.  Lumbering grizzlies and stately caribou share the land with lemmings, voles and squirrels to name a few.  Peregrine falcons are the "air-traffic controllers" of the skies, signalling the presence of eagles above and ptarmigans below.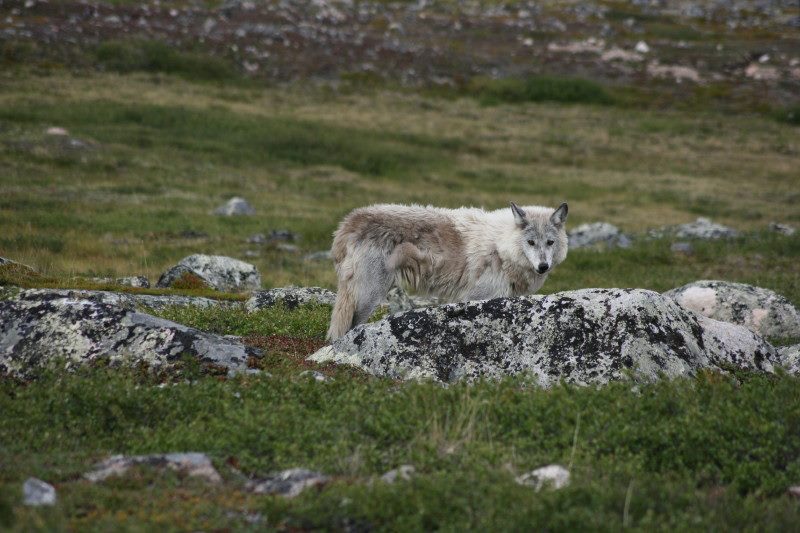 Tundra Wolves
Tundra wolves have brown or gray coats and wolves live on the mainland. These wolves all hunt in packs – choosing musk ox, caribou and arctic hares as their preferred prey. They also eat lemmings, birds and ground squirrels.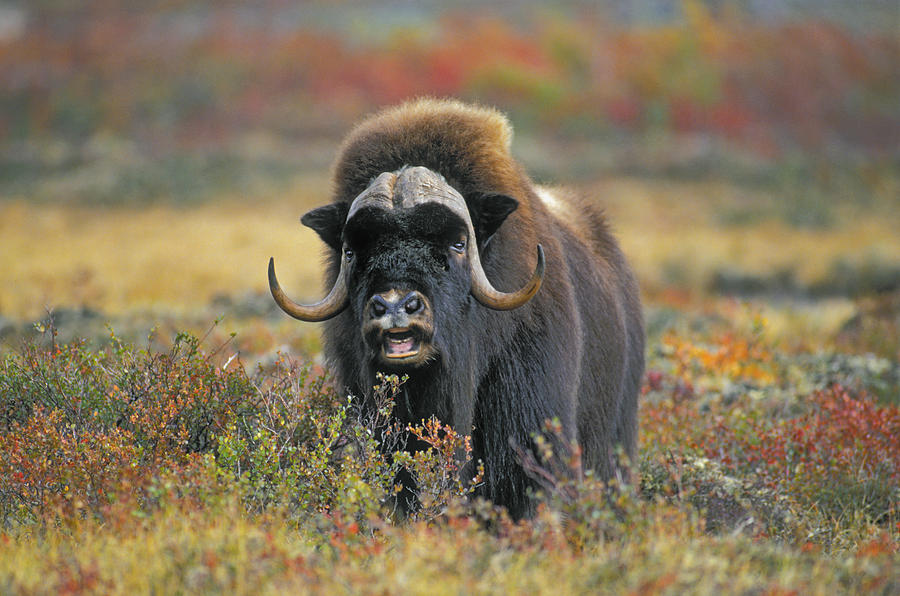 Muskox
The
Muskox
lives only in the Arctic tundra, and is a close relative of the bison and cow. It is the modern-day equivalent of the woolly mammoth, which survived to the end of the last ice age.
Muskoxen are generally found in the inland plains or river valleys of the Arctic, where shrubs are most abundant. This is rich forage for muskoxen, caribou, and lemmings.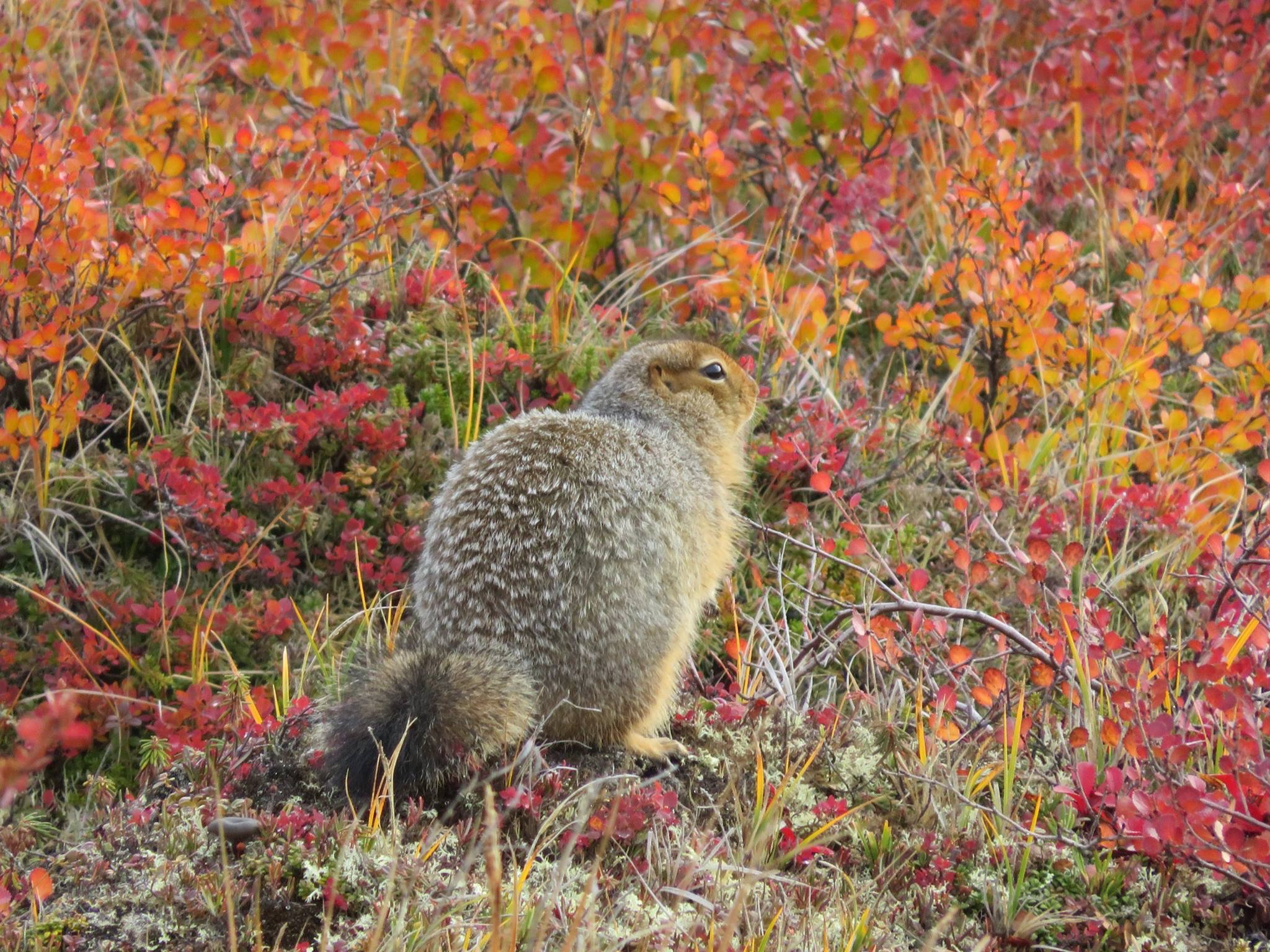 Arctic Ground Squirrels
Arctic ground squirrels (siksik) derives its name from the short, piercing whistle that it makes as it scurries in and out of rock piles. Siksiks are busy animals, always running about – they only walk when actually eating. They are also capable of standing up on their hind legs to survey their territory. Something fascinating is watching them carry their young – they actually carry them in their arms. Its main predators are the wolverine, the arctic fox and the ermine.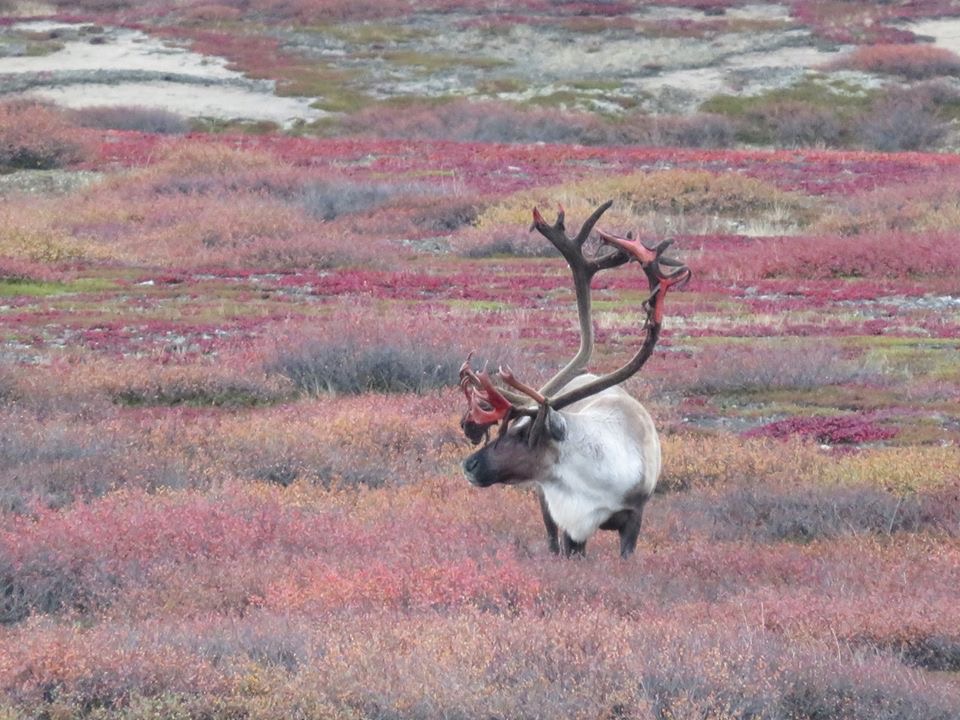 Caribou
Caribou are members of the deer family. They are large and have thick fur coats with hollow hairs, helping to keep them incredibly warm. Caribou eat arctic moss and lichens, moving in massive herds across the Arctic from continent to continent.  In spring, they return to the tundra, where the calves are born. Caribou are some of the most prevalent animals in the Arctic tundra.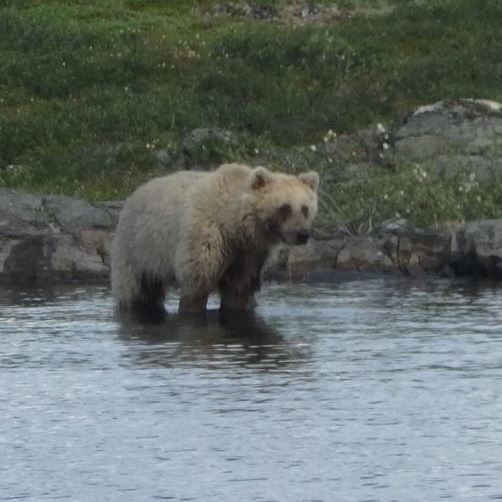 Barren-Ground Grizzly Bear
The barren-ground grizzly is at home on the tundra in Canada's north.  They are a sub-species of the brown bear.  These bears are both meat and plant eaters.  When hunting is good, the prey on caribou, lemming and spawning fish.  In the summer they turn to the grasses and berries on the tundra.  With no natural enemies, these bears can live to 25 years.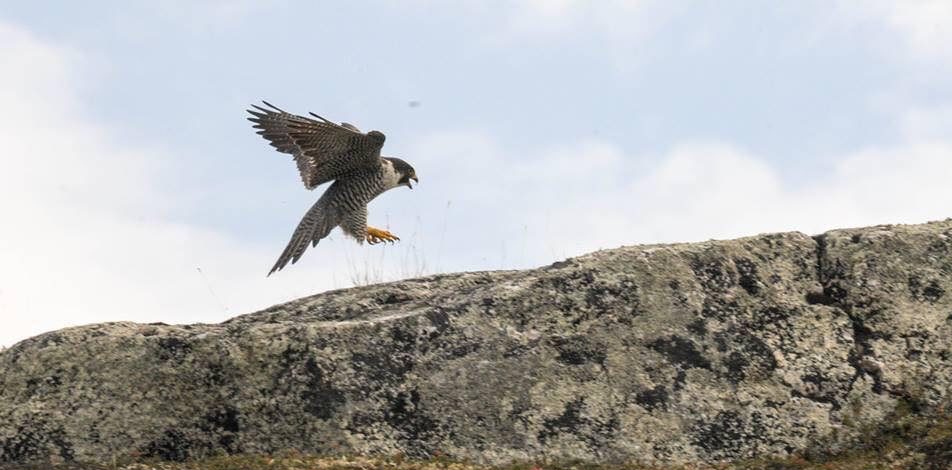 Peregrine Falcons
The sheer speed of this bird is nothing short of amazing.  These fantastic fliers have been clocked at a breathtaking diving speed of 389 km/h.  That speed, coupled with its immense power, sublime elegance and astonishing beauty make the peregrine the king of birds on the tundra. We have 7 nest sites that we have found and filmed peregrine chicks and adults at.  Their ferocity and aerobatic abilities while chasing their prey, as well as the clever way in which they collaborate to pursue the hunt, will surely make them memorable to you.
Welcome to the land of the midnight sun.
The true beauty of Mother Nature is on display at Aylmer Lake.  Being so far north, you need to be prepared to handle the weather that comes our way.
| | | | | |
| --- | --- | --- | --- | --- |
| Weather Statistics | June | July | Aug | Sept |
| Average Low:       (C/F) | 9 | 13 | 11 | 4 |
| Average High:       (C/F) | 19 | 22 | 18 | 11 |
| Average Rainfall (mm) | 11.2 | 15.3 | 22.1 | 21.2 |
| Average Wind   (km/h) | 13 | 12 | 13 | 13 |
While the climate appears quite temperate, sudden winds can bring temperatures down and there's no predicting how much rain, if any, will happen while you're here.
For current weather information for Aylmer Lake Visit  Meteroblue
"This is a great surprise" is the expression most often heard when guests enter the main lodge. Soaring beams, warm wood and spectacular scenic views are here to enjoy during your stay. With over 3000 square feet of space, it invites you to spend a little time relaxing with friends.  You can count on being comfortable and welcome.
Here's what is waiting for you:
Wi-Fi is available in cabins and in the Lodge
Telephone and a satellite phone in Lodge
Thermostatically Controlled Heating
Board Games, cards and books
Items for purchase at the lodge
include a limited supply of:
Fishing Licenses
Alcohol
Tackle / Equipment
Small Toiletry/Personal Items
Each Cabin Sleeps 4 Guests
Thermostatically Controlled Heating
The guest cabins are set up to accommodate four guests, and each offers comfortable beds, thermostatically controlled heat and a sitting area.
Because Aylmer Lake Lodge is truly dedicated to the satisfaction of each guest, we have structured occupancy of just 20 guests per week. Every detail is attended to by our staff to make your trip a memorable one.
Your Next Cabin Adventure is Waiting...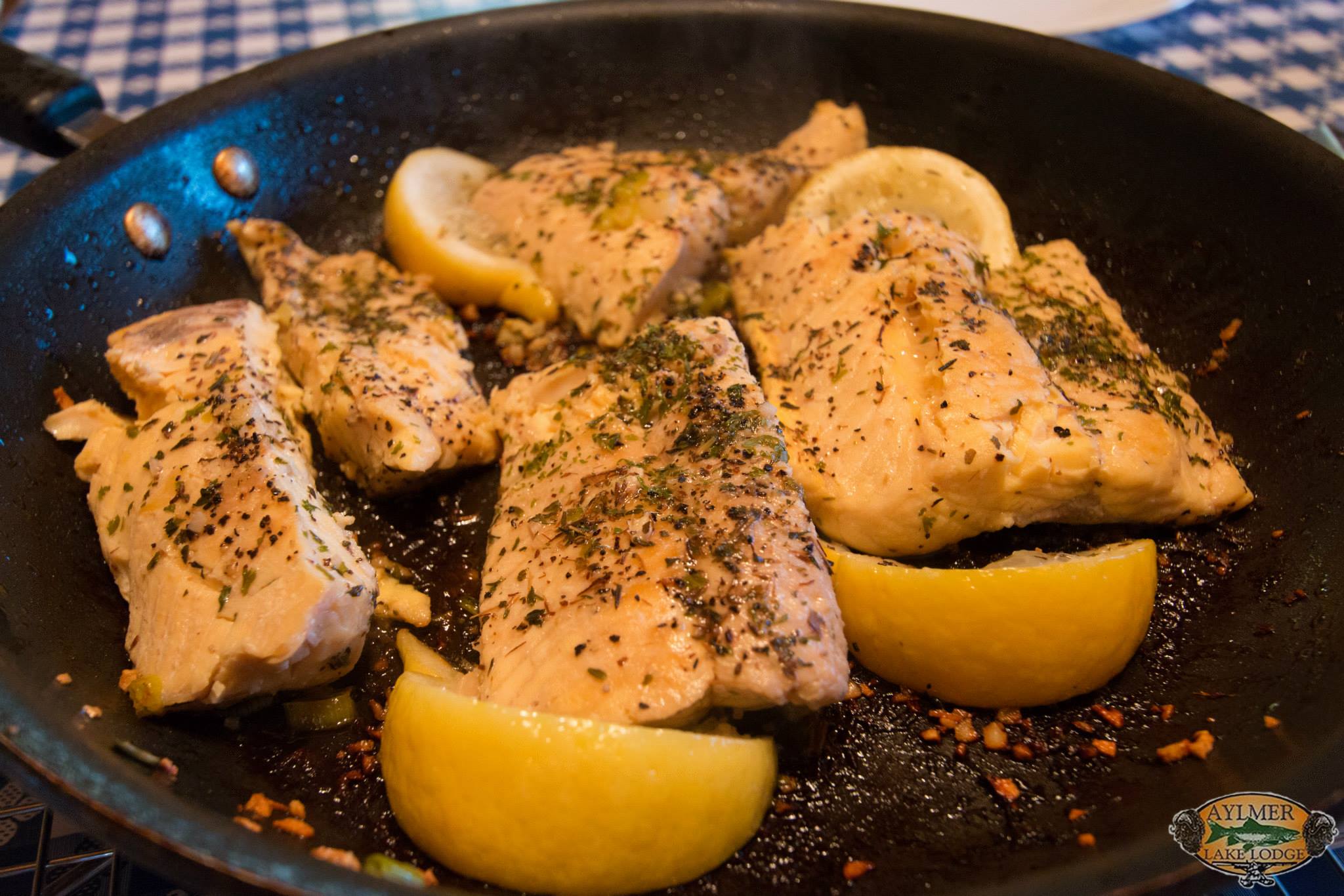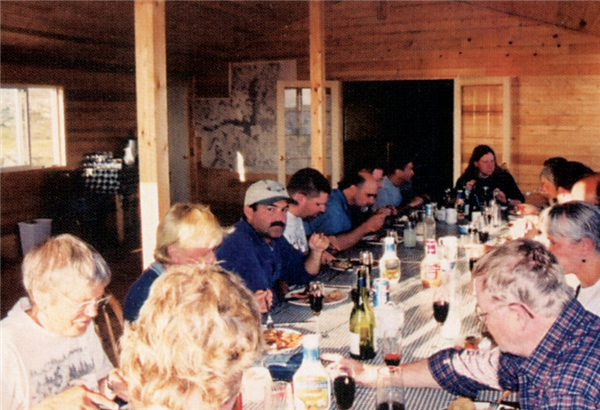 Every day of your stay will be a treat for your taste buds. Breakfast and Dinner at the lodge, with on-shore or on-boat lunch.  
Hearty home-cooked breakfasts and dinners await you at the Lodge every day of your stay.  Breakfast is at 7:00 am and supper is at 6:30 pm in the Tundra Room.  Your mid-day meal is a shore lunch packed for your enjoyment.
Have a special request? Food Allergies? We will do our very best to accommodate you.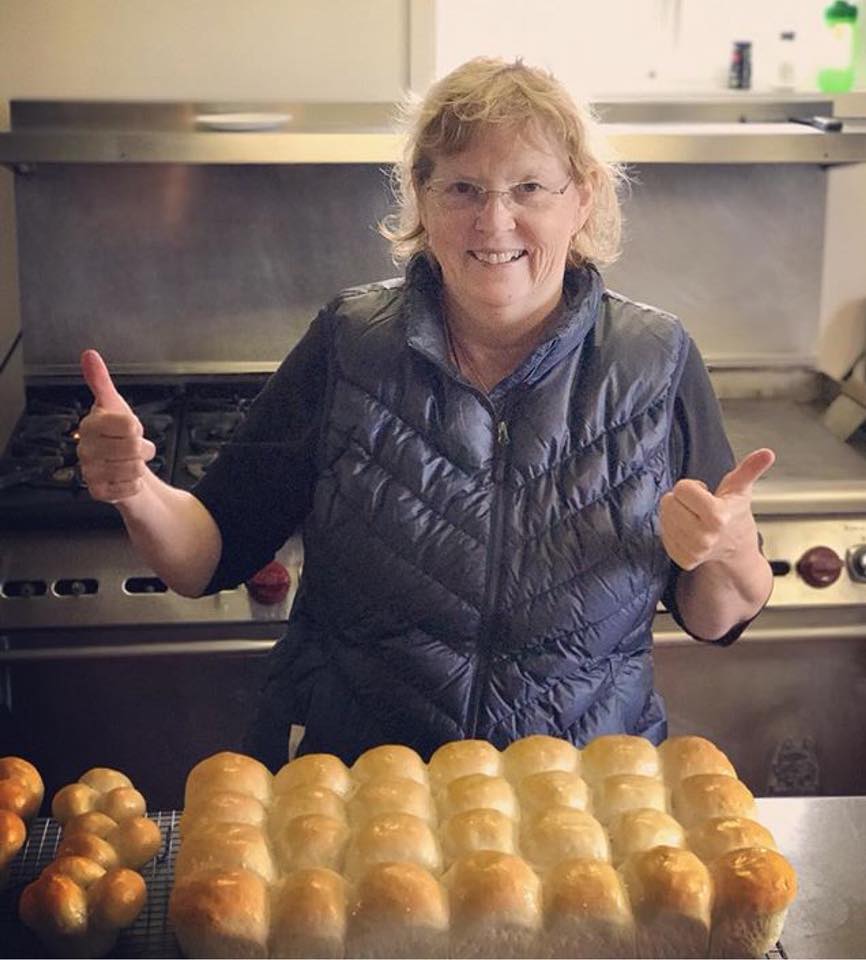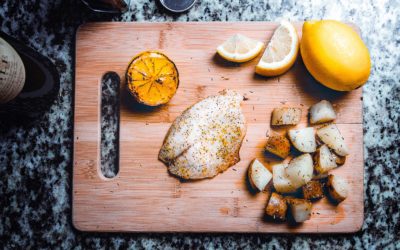 Ingredients Sea Salt Grape seed or Avocado oil 1/2 lemon per person Heat grill or cast iron fry pan to medium-high heat (you should be able to hold your hand about an inch over the cooking grate for 3 to 4 seconds). Scrub lemons with soap, then rinse and pat dry. To...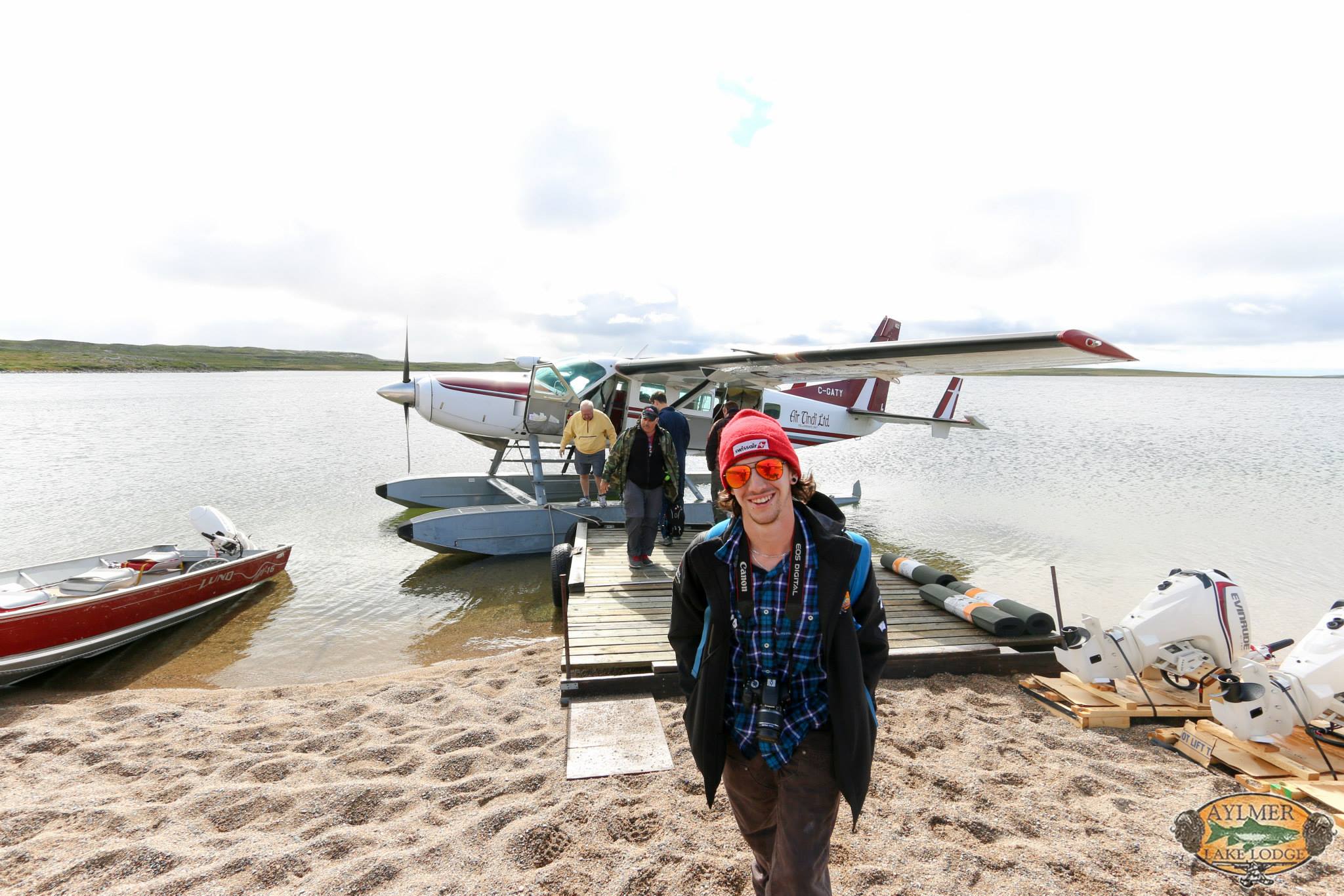 Normal flight time to Aylmer Lake Lodge is 1 3/4 hrs. The charter lands on Rocknest Bay and you taxi to our dock right below the lodge.
Getting to the far North has never been easier. Airline flights are scheduled daily from the many airlines flying from the south to Yellowknife such as Air Canada-Jazz, First Air, West Jet and Canadian North. These Yellowknife flights connect to all major Canadian and many U.S. cities. You SHOULD arrive a day prior in Yellowknife to your fly out date in order to ensure your connections to Aylmer Lake Lodge.
You'll depart your hotel in Yellowknife for Float Plane base, leaving Yellowknife between 2:00 and 3:00 and arriving at Aylmer Lake Lodge between 4:00-5:00 pm. Normal flight time to Aylmer Lake Lodge is 1 3/4 hrs. The plane lands on Rocknest Bay and you taxi to our dock right below the lodge.
After you've arrived and get settled into your cabins, you'll come to the Lodge to meet your guides.
When departing from Aylmer Lake Lodge, plan to stay the night in Yellowknife – the float plane does not depart from Aylmer Lake Lodge until later in the afternoon so you'll need to fly home the following day.
The following accommodations are available in Yellowknife, NWT.
Some hotels offer shuttle to and from the airport and the float plane base.  As we are a remote fly-in Lodge, we recommend purchasing Global Rescue Travel Insurance for your trip in the event you would need to leave Aylmer Lake ahead of your scheduled departure.
What are you waiting for?