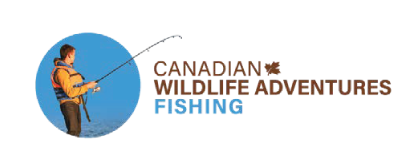 Canada's Best Lake Trout Fishing Lodge
Aylmer Lake Lodge is an all-inclusive fly in fishing lodge on the pristine & unpressured Aylmer Lake in The Northwest Territories.
Call Or Email Now For 2023/2024 Aylmer Lake Lodge Fly-In Fishing Availability
Imagine a place so quiet, so removed from the hustle of life, and so full of virgin Lake Trout & Grayling you have to experience it to believe it.
Aylmer Lake Lodge is the premier Lake Trout fishing lodge in The Northwest Territories of Canada. We offer 5 & 10-Day all-inclusive fishing vacations for those looking for the ultimate Canada fly-in fishing lodge. These Lakers are fresh, feisty, and in most cases, have never seen a lure or fly.
Oh, did we forget to mention? These fish take dry flies, streamers, mice, & more. Get the details below and start planning your bucket list spin or fly fishing trip to Aylmer Lake Lodge. Our owners, Kevin & Patti, are available for video calls to answer all of your questions and to brag about the lodge!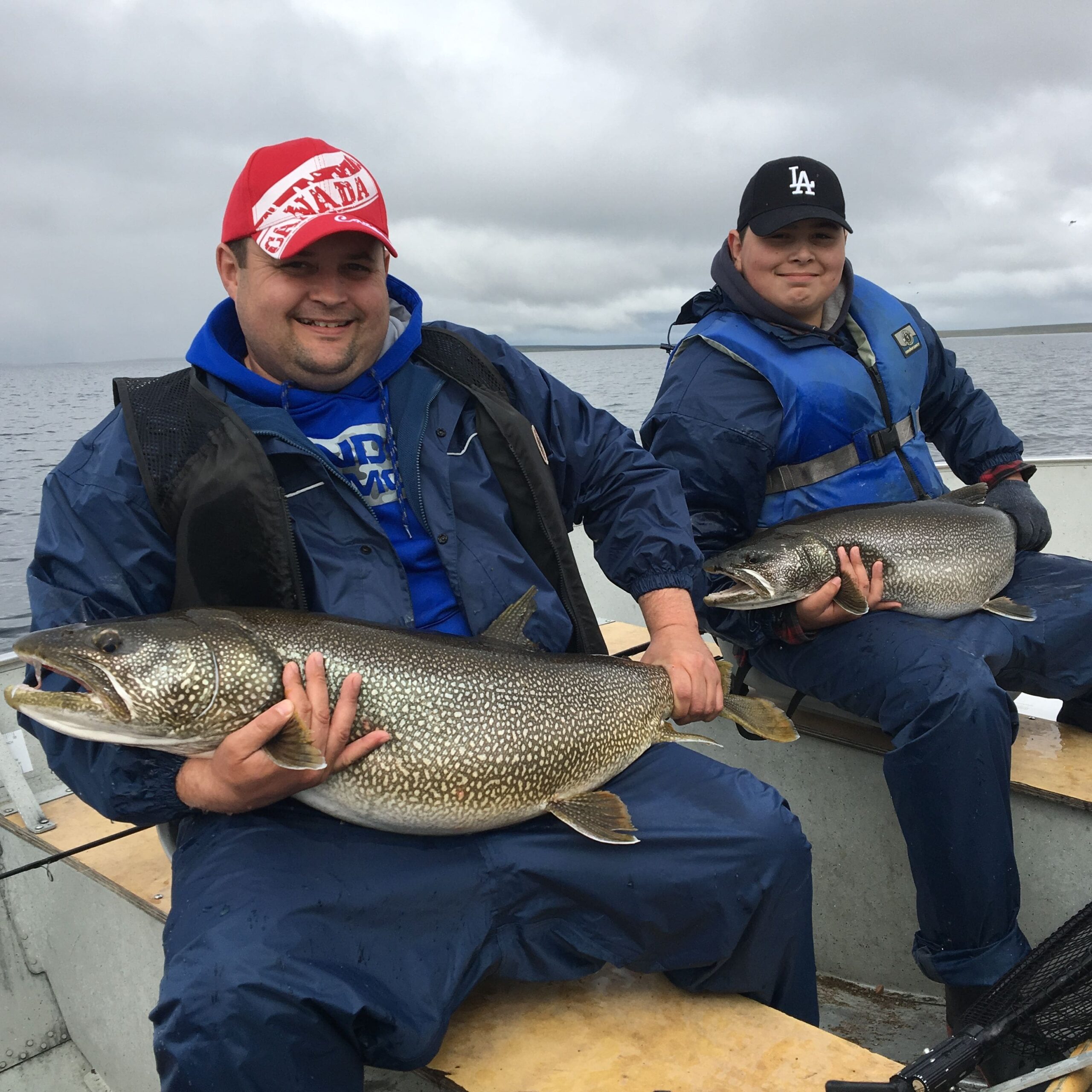 Biggest lake trout in the NWT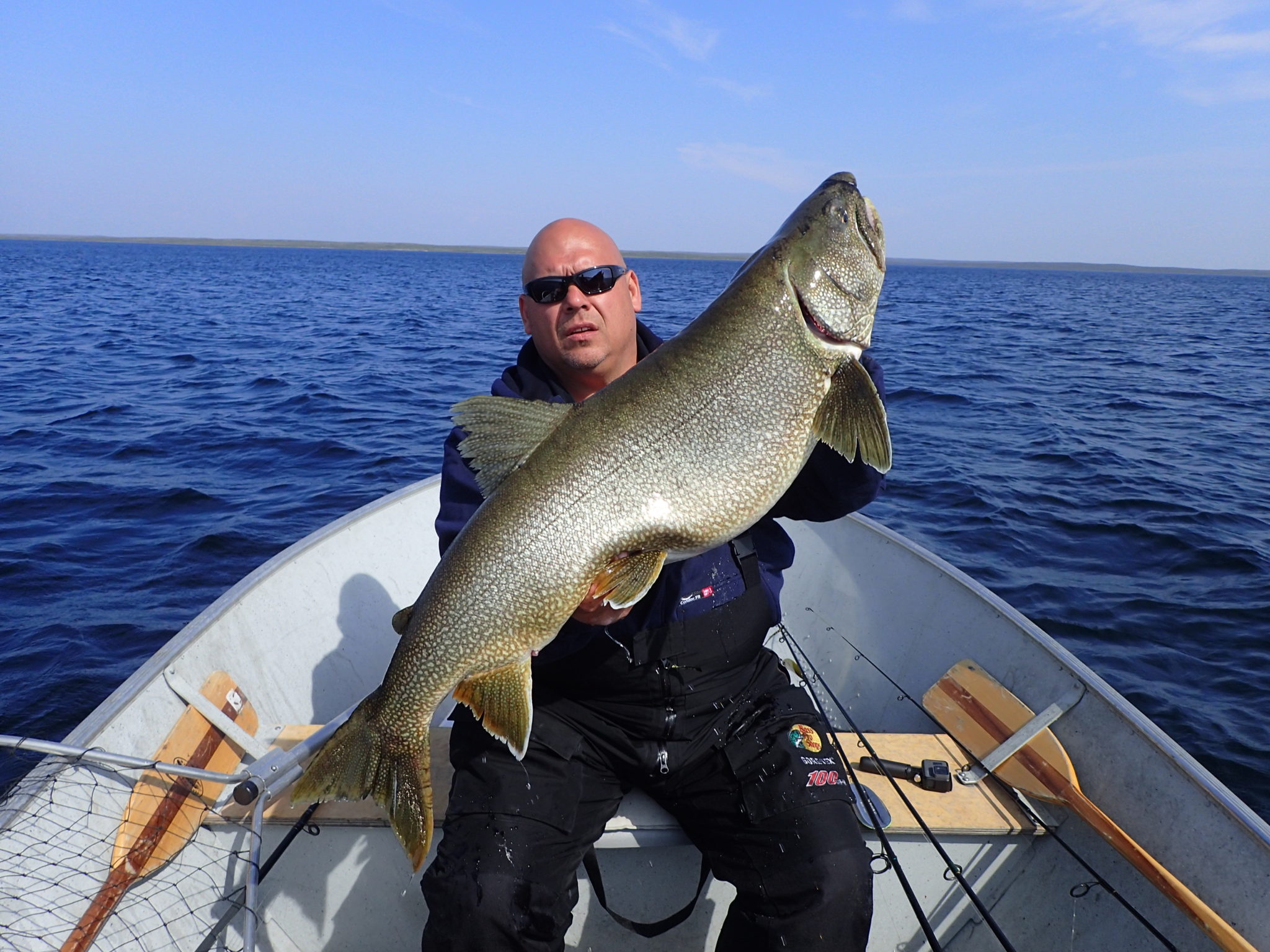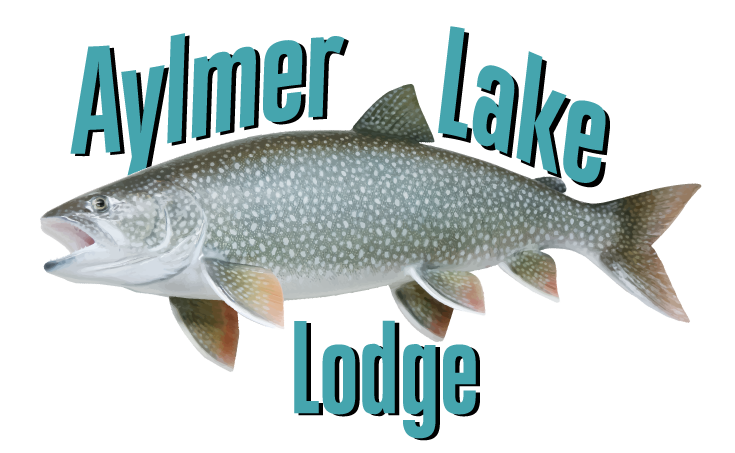 Our clients are catching Lake Trout like this one consistently from Aylmer Lake Lodge. The fish are guaranteed, and so is a sore rod arm.
"This is a great surprise" is the expression most often heard when guests enter the main lodge. Soaring beams, warm wood and spectacular scenic views are here to enjoy during your stay. With over 3000 square feet of space, it invites you to spend a little time relaxing with friends. You can count on being comfortable and welcome.
Wi-Fi is available in cabins and in the Lodge
Telephone/Satellite Phone In Lodge
Breakfast & Dinner Served Daily
Items for purchase at the lodge
include a limited supply of:
Fishing Licenses
Alcohol
Tackle / Equipment
Small Toiletry/Personal Items
The guest cabins are set up to accommodate four guests, and each offers comfortable beds, thermostatically controlled heat and a sitting area.
Because Aylmer Lake Lodge is truly dedicated to the satisfaction of each guest, we have structured occupancy of just 20 guests per week. Every detail is attended to by our staff to make your trip a memorable one.
Each Cabin Sleeps 4 Guests
Thermostatically Controlled Heating
TRIP 8
July 29 – August 2
TRIP 16
August 30 – September 4
Ready to learn more about coming to Aylmer Lake? We have all-inclusive fishing lodge packages starting at $4,800 USD. Enter your info below to be contacted by our owners, Kevin & Patti McNeil. We also offer video calls for those who would like to ask questions and hear us talk through what the experience is like, travel recommendations, group packages, or anything else!
We can't wait to hear from you. Please call +1 (780) 536-7290 if you'd like to connect right away.
unrivaled fly fishing opportunities
See the exciting lake and river fly fishing for Lake Trout & Grayling available near the lodge!