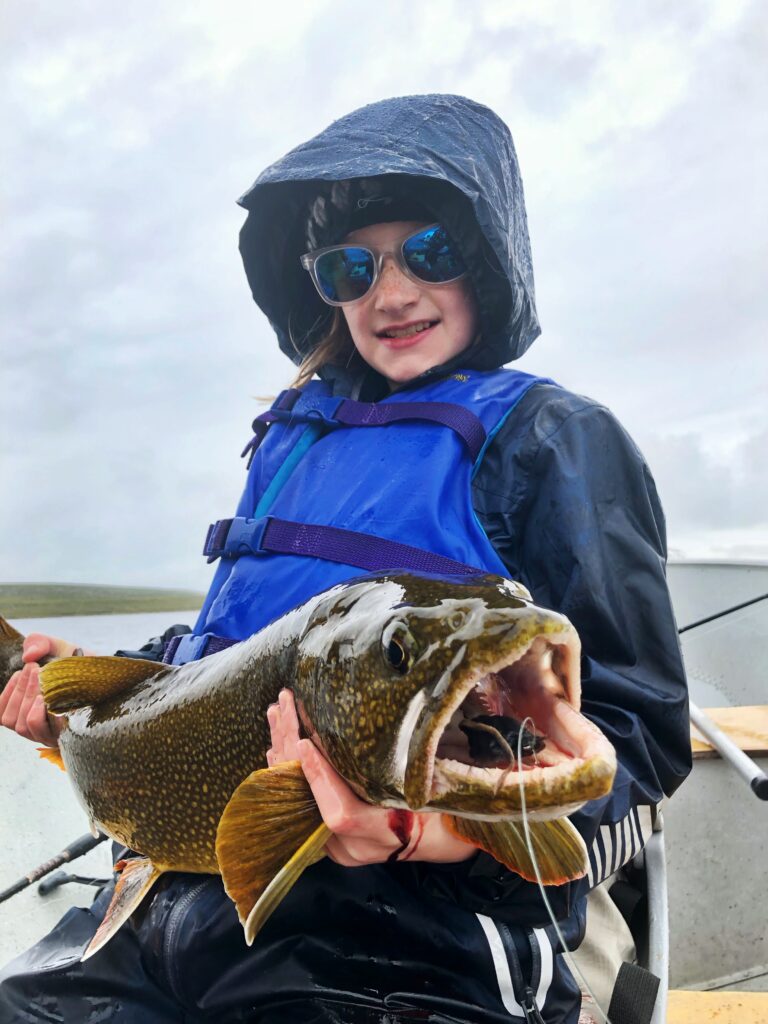 Fly Fishing For Wild Lake Trout in the Northwest Territories using dry flies in the mouse pattern at Aylmer Lake Lodge.
Clients hit the remote waters of Aylmer Lake and the Thanakoie River for big, fat, wild Northwest Territories Lake Trout that are eager to demolish mouse flies. You see movement and it's up and bam the Predators have the mouse!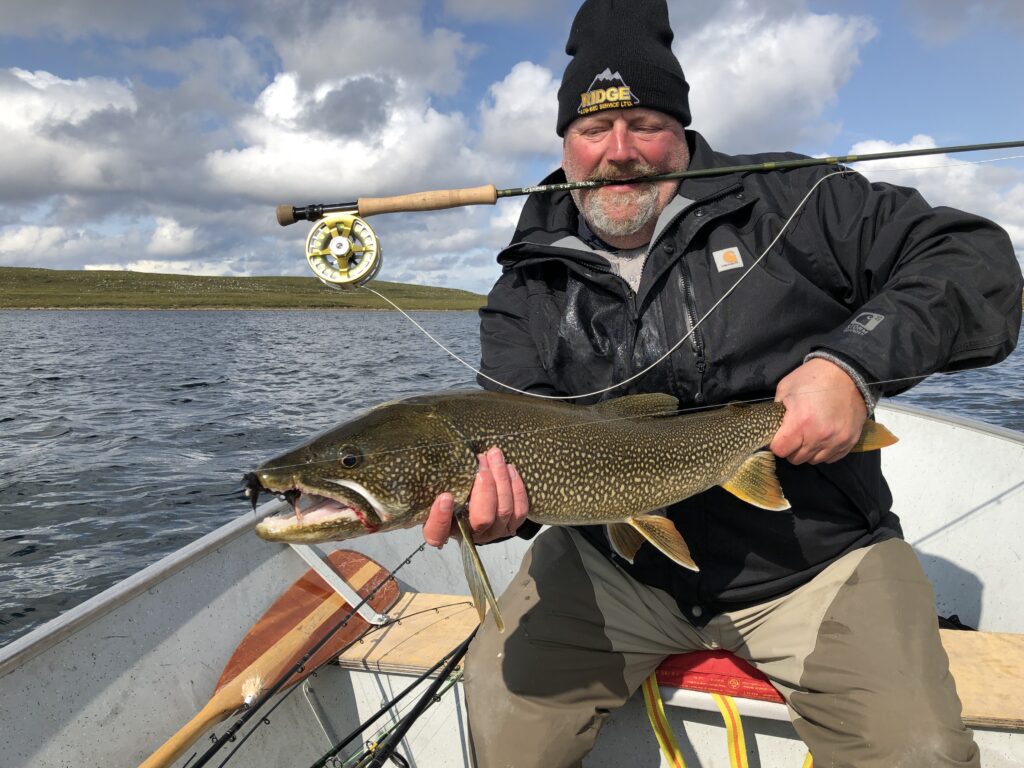 What initially intrigued me about mousing for lakers?
The reality of finding big fish feeding more actively and catching them on top. Also, knowing that very few people do it. I've always enjoyed being a little outside the norm in my fishing.
I love it. Mousing combines three of my favorite things in angling – solitude, big fish, and topwater action. It's like a "final barrenlands frontier" of lake trout fishing. You will have water all to yourself that would be crowded As we are the only lodge or boats on the water.
Aylmer lake Lodge owner Kevin McNeil and staff join clients on the Barren Lands in the Northwest Territories for some of the best fly fishing for lake trout in the world. Yes, you heard it here, slamming them with dry flies. We were privileged to host some amazing fly fisherman who have tremendous experience in fly fishing. We were excited to host, Phil and Patsy Rowley, Phil is a renown North America fly fishing expert. Rick Moses, and Chris Niccols of Bow River Trout Outfitters are experts and they are extremely knowledgeable and proficient at fly fishing at our lodge.
Northwest Territories is home to some of the planet's most remote fly fishing, and these lake trout and arctic grayling are often eager to slam the surface for mouse flies. I know, dry fly fishing for Lake Trout…unheard of…everywhere but here. We fish them successfully all of July and August. These predatory lake trout love mice and as a result are some of the fattest, healthiest, and hungry trout found anywhere.
Get a glimpse into some of what Aylmer Lake Lodge has to offer.