Here at Aylmer Lake Lodge, we've set our sights on being the most incredible adventure you've ever experienced.  From the moment your float plane arrives at the dock to the second we wave goodbye, we want you to be amazed.
The Aylmer Lake area was the last undeveloped Canadian fishery above the treeline, sitting almost 227 air miles NE of Yellowknife and just south of the arctic circle.
As far as the eye can see lays unforgettable vistas of barren land, glistening lakes and rivers, rippling rapids and vibrant flora and fauna.  Wildlife you've never seen before and the sweet sounds of solitude give you a new perspective on life.
In 1907, Ernest Thompson Seton, who was a prominent wildlife artist, author, and co-founder of the Boy Scouts, launched an expedition to the Northwest Territories and into Aylmer Lake.  In July 2015, the Academy sent out "The Arctic Prairies Expedition II" expedition to retrace his route around this remote lake. The result of their research about Seton's journey is chronicled in this film.
The land around Aylmer Lake is unique. Depending on the time you fly over the Tundra, the water can glow like molten gold. The eskers are sand embankments that link both land and water. Two-hundred-foot high eskers slash across the landscape – some 100 miles or longer.  Eskers formed as a result of the rivers flowing within the glaciers that once covered this land. Aylmer Lake is the seventh largest lake in the Northwest Territories.
In 2000, Aylmer Lake Lodge opened – intended to serve primarily as a caribou camp.  After being open for five years, the business was shuttered.  In 2012, new life was breathed into the Lodge when we took over.  With an exclusive allocation of over 1700 square kilometers of truly wild and remote lakes, Aylmer Lake Lodge became the home of amazing fishing.  There has never been commercial fishing or First Nation's sustenance fisheries on these lakes, and nearly no sport fishing before 2013.
Hi!  We're your hosts, Kevin and Patti McNeil 
Long before we became owners, we were adventurers just like you.  We first dipped our feet into the wild when we created our outfitting business, Blue Sky Outfitting.  We developed two lodges for waterfowl hunters which we still own and operate – and have expanded that business to include moose, deer, bison and wolf hunting. So why add Aylmer Lake to our adventure portfolio?  Simply put, Aylmer Lake was a once-in-a-lifetime opportunity, simply too special to pass up. Now we're continuing to work on making this remote spot into a great fishing facility.
This is the story behind Aylmer Lake. An outstanding fishery, run by a family of outfitters with a proven record of delighting adventurers in the outdoors.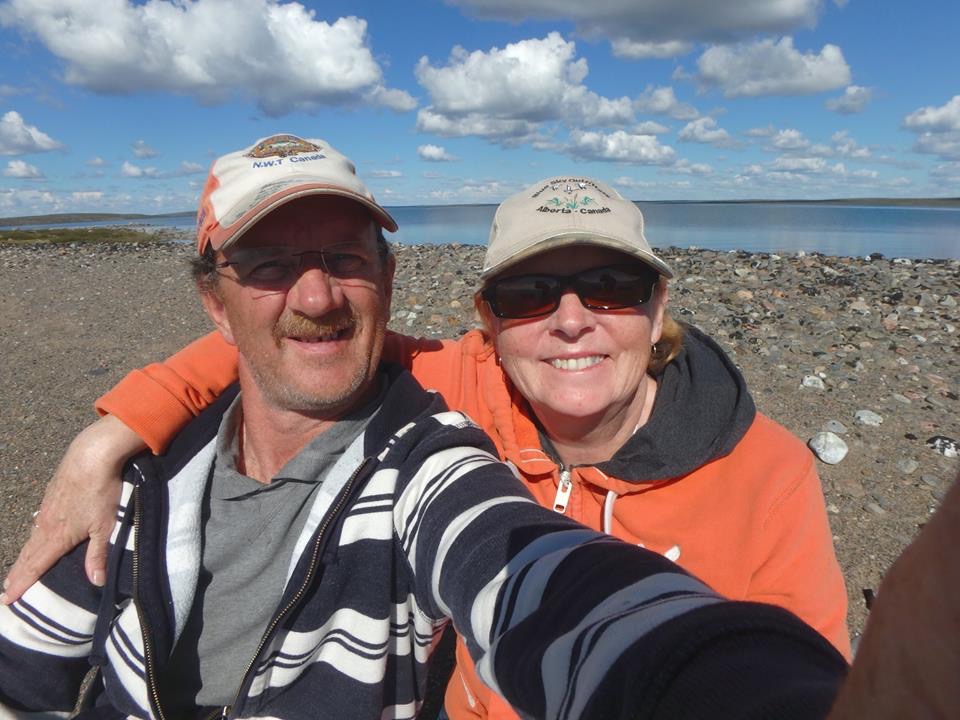 Mousing fly fishing with a mouse fly. Fly Fishing For Wild Lake Trout in the Northwest Territories using dry flies in the mouse pattern at Aylmer Lake Lodge. Clients hit the remote waters of Aylmer Lake and the Thanakoie River for big, fat, wild Northwest Territories...
read more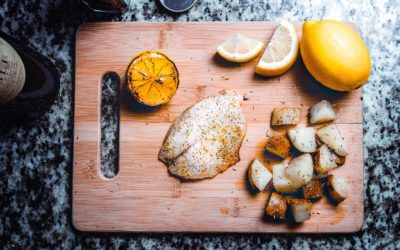 Ingredients Sea Salt Grape seed or Avocado oil 1/2 lemon per person Heat grill or cast iron fry pan to medium-high heat (you should be able to hold your hand about an inch over the cooking grate for 3 to 4 seconds). Scrub lemons with soap, then rinse and pat dry. To...